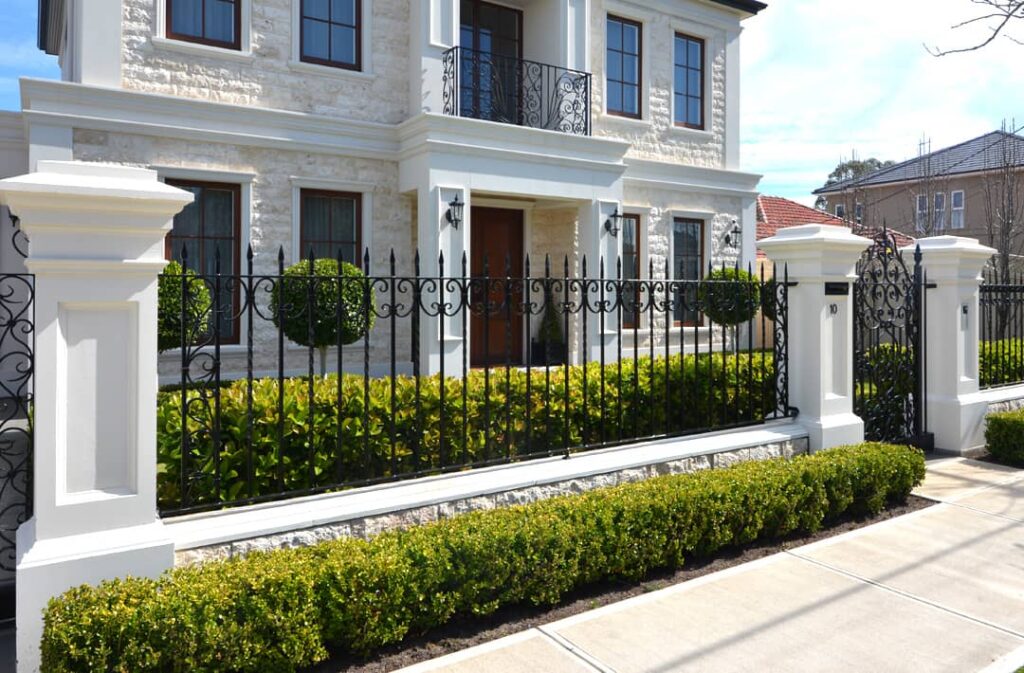 Your heritage home has likely been a labour of love, that continues to demand your attention to both its inner and outer dimensions. From the lace trim, old wide verandas, high ceilings and stonework, the sense of grandeur and at the same time, the attention to detail, is what makes the owners feel a sense of pride in the upkeep of their homes.
The fencing for your heritage home is just as important as any other part, it is the boundary between you and the street and it also creates your home's street presence, increasing its street appeal and overall value. So it's important to choose a fence that has the right dimensions and is complementary to the era of your home.
Here are five heritage fencing ideas that we have installed in Adelaide: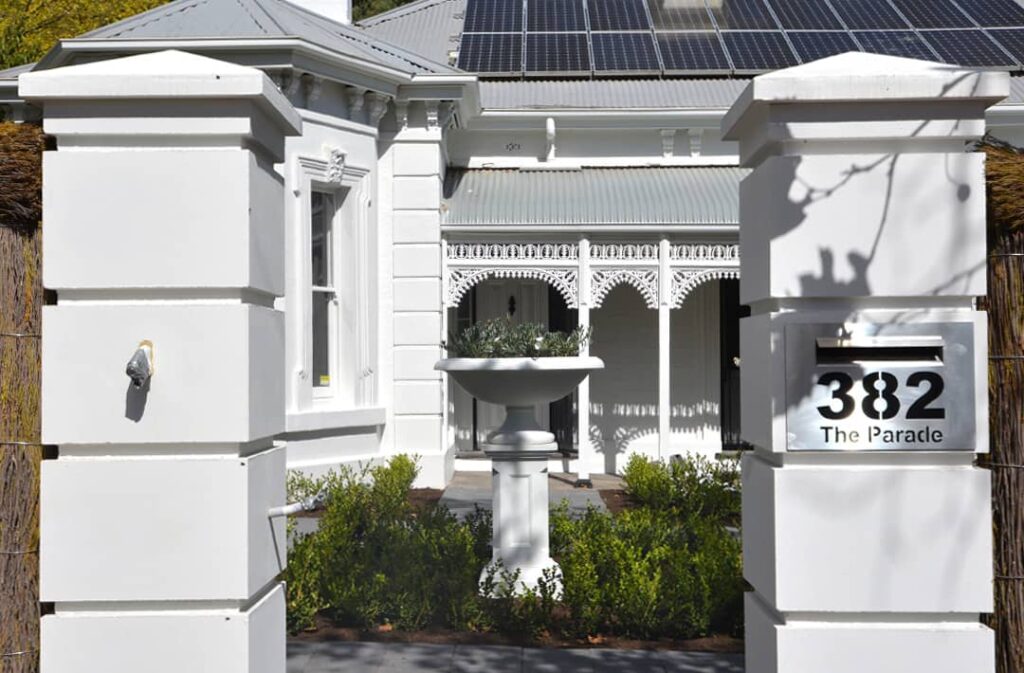 1. Customise your pillars to suit the era of your heritage home
For this heritage home's fencing, the owners chose our 350 concrete pillar series , which is the larger of our range. Its shaft measures 400mm x 400mm, so this is a substantial concrete pillar.
The client chose a specific design for the shaft as well as additional moulding to the capital for a filigree look. We have a range of additional trims to add to our concrete pillars, which will add an element of uniqueness to your heritage fencing.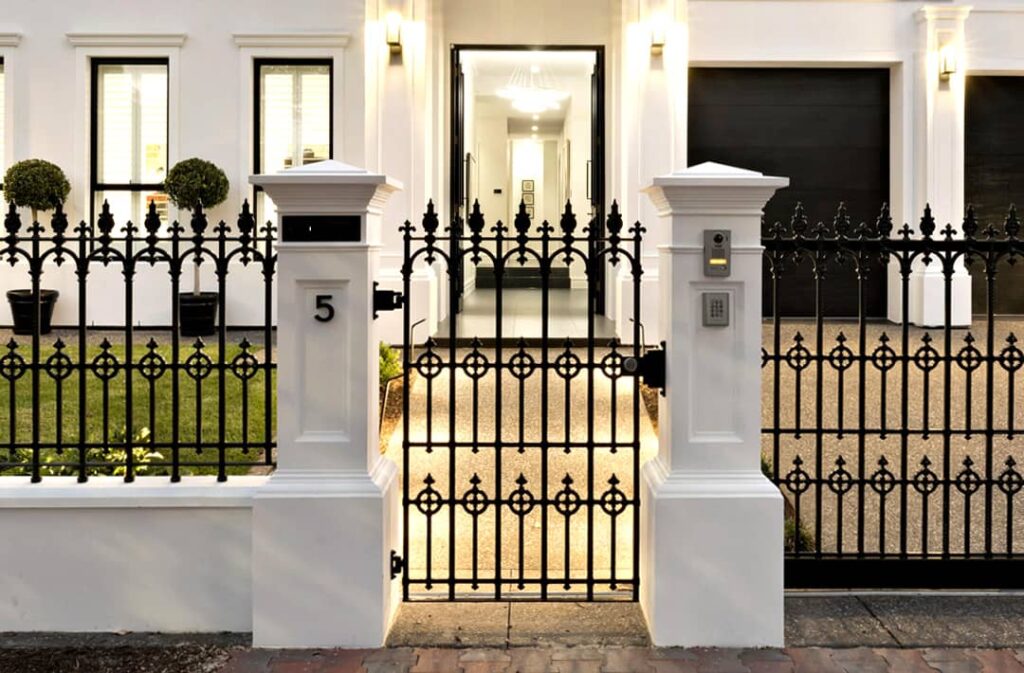 2. Electric gates integrated with concrete pillar heritage fencing
Driveway gates can be either sliding or swinging and can use the same infills as the rest of your heritage fencing. They can be remote controlled and automated by 24 volt motors (same motors used for garages). Automated gates add security and also reduce your insurance premiums.
3. Create a formal entrance
In this Adelaide heritage home, we took advantage of the corner block to create a grand corner entrance. We also integrated the letterbox and security system and added green hedging – the result is a stately entrance.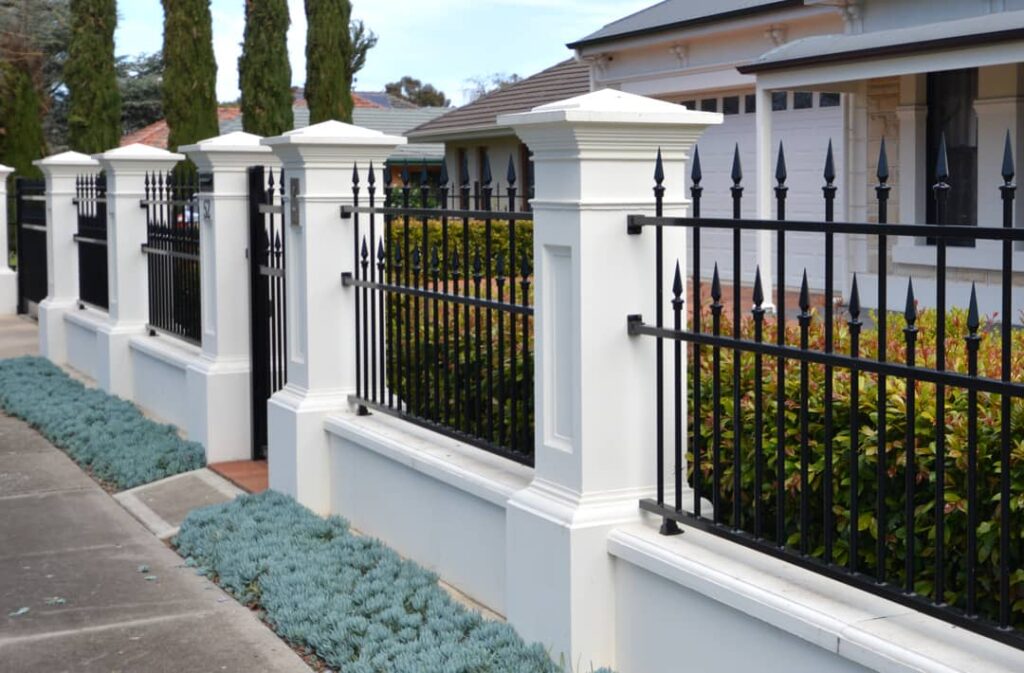 4. Use traditional brush fence infills combined with stonework
Traditional brush fencing is a popular choice for Adelaide heritage homes. They are sound proof, need minimal maintenance and are aesthetically pleasing.
For this home, we used a combination of stonework in the base of the fence with brush infills, precast concrete pillars and wooden gates. The result is a beautiful fence offering privacy and grandeur to this heritage home.
5. Integrate your letterbox into your fence and gate
For this century old home, we integrated the letterbox and the security system into the entrance pillars. The pillars were the 350 series, the larger of our pillars. Interesting to note that you do not need a very large home to have larger pillars. Sometimes these larger pillars are needed to frame a smaller property and add to its street presence.
Call CastStone today to discuss heritage fencing ideas for your Adelaide Heritage home.
We have been in business for more than 30 years and have hundreds of heritage fencing ideas for your home. Call our friendly team on (08)8244 4888 . If you are in Melbourne, Sydney, Brisbane, Perth, Tasmania or regional, we freight Australia wide and even with our freight costs, we are still competitive.