Looking for modern fence ideas? You have come to the right place! We have a great range of concrete sandstone pillars that create stunning fences for modern residential and commercial projects.
Our precast sandstone concrete pillars have been used in modern and contemporary homes, large scale residential developments and commercial properties. They are stylish, seamless, versatile and customisable, and they make every property look its best.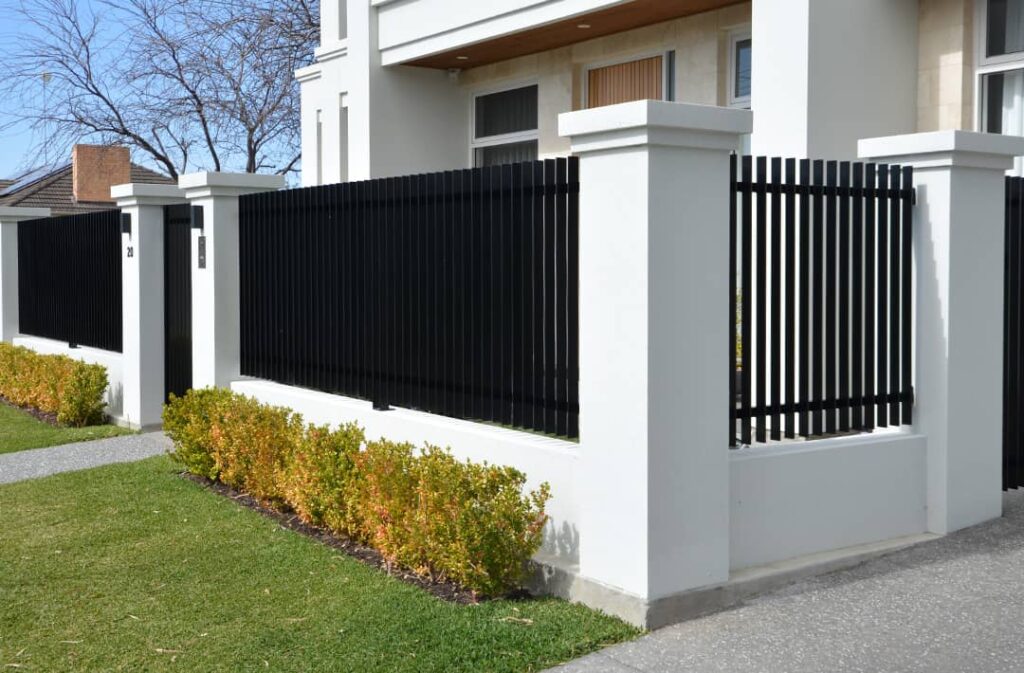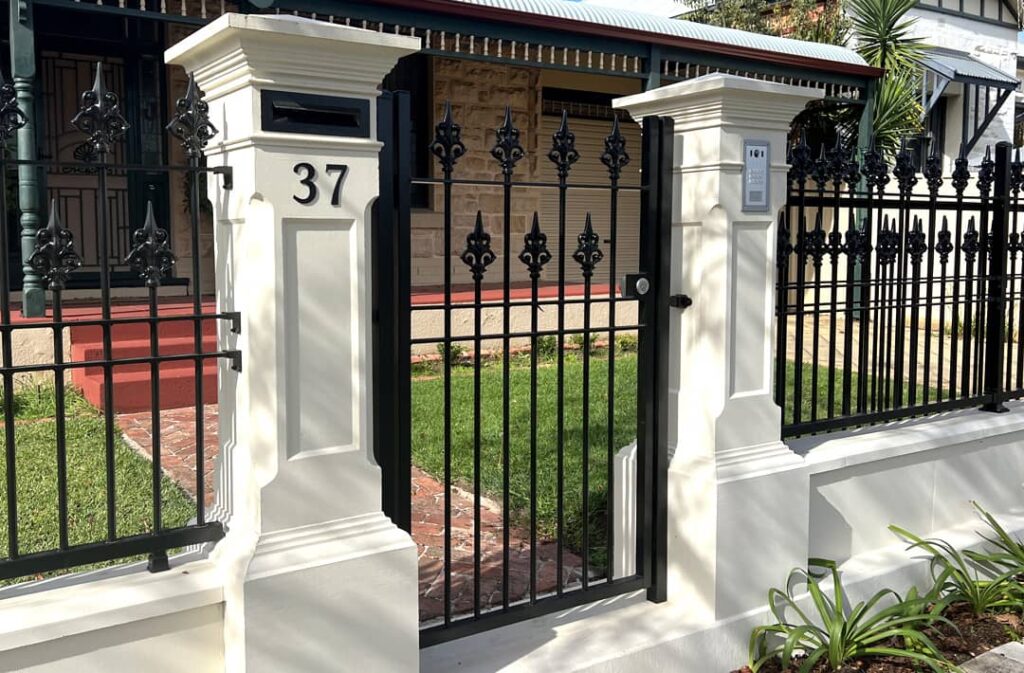 Precast Concrete Sandstone Pillars For Modern Fences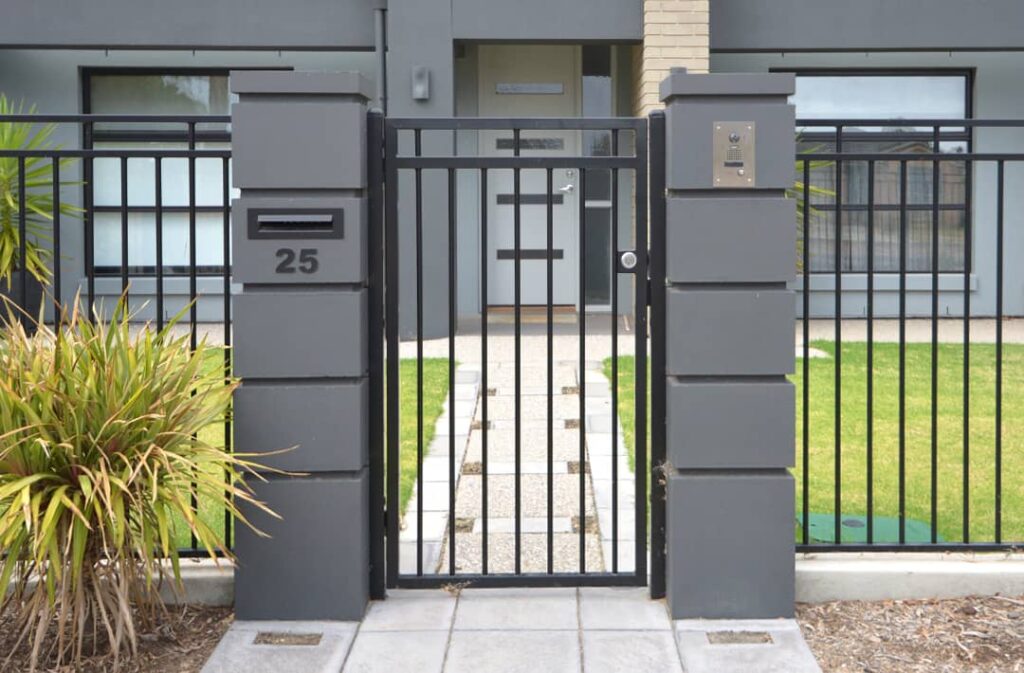 Quoins
Quoins create a minimalist and bold impression with a bit of detail. You can stack quoins one on top of the other to achieve the height you need for your property and this is especially great for sloping land where you want the fence to have a consistent and regular height across your property. Quoins also look great integrated with your home, for example at the front or the entrance and matched up with the front fence.
They are most commonly installed in 400x400cms or 340x340cms but there are more sizes available.
You can add a cap that suits your property – in varying heights, plain or with some detail. For example, in the photos below you will see quoin pillars with a flat cap for a plain contemporary design, or with a slightly pointed cap – each creating a different style.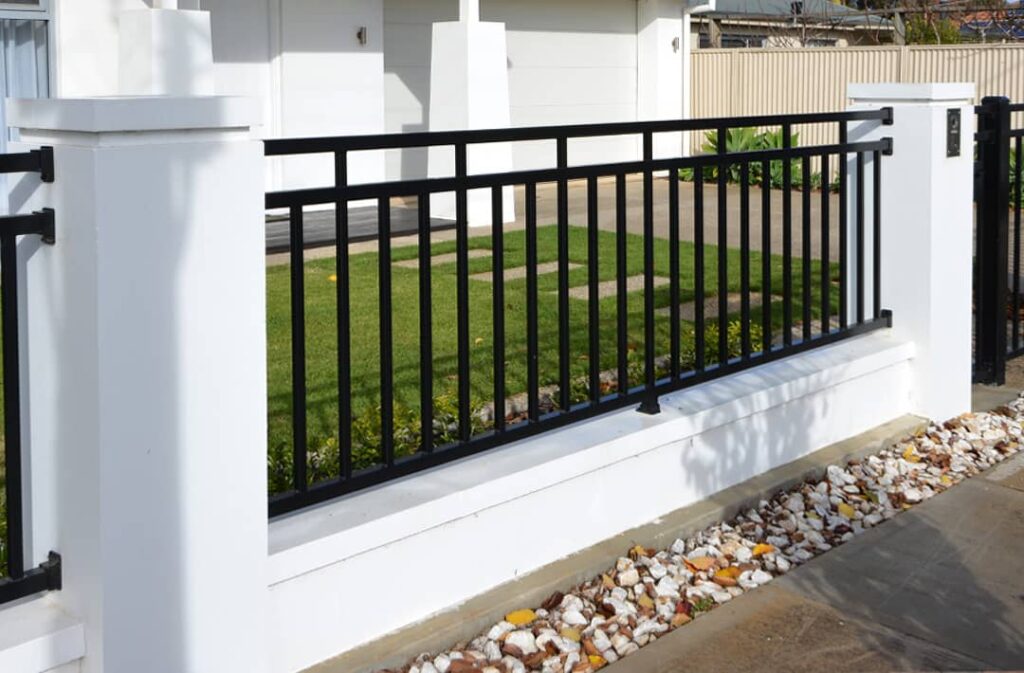 Minimalist Pillars
Our minimalist pillars are simple, straight precast concrete pillars that are smooth and minimal – hence the name! If you want a plain precast concrete pillar, then this is the one. It ranges from 500-1750cms but can go as high as you want if you need extra tall pillars for pergolas, verandas or an entrance.
With these minimalist pillars, you can add a flat or pointed cap, whatever your property calls for. A pointed cap provides a bit of added structure and some height, a flat cap is the most minimal, meaning all the attention will be focused on your house and garden. However this is also defined by the infills you choose.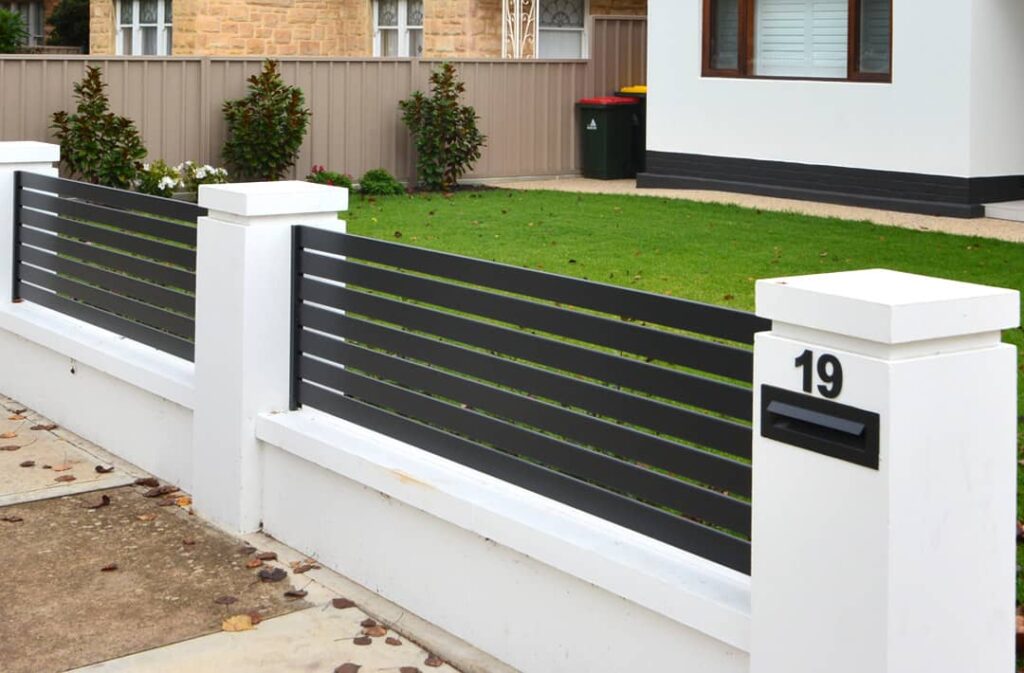 Modern Fence Infills
There are several fence infills to choose from. This will add further to the overall modern style of the fence, and it is an opportunity to add some detail if you don't want too minimalist a look. And if you do, then you can stick with some simple slats.
There is cast aluminium, wooden slats, aluminium slats, tubular steel or you can get creative and design an infill of your choice. All of these come in a variety of colours.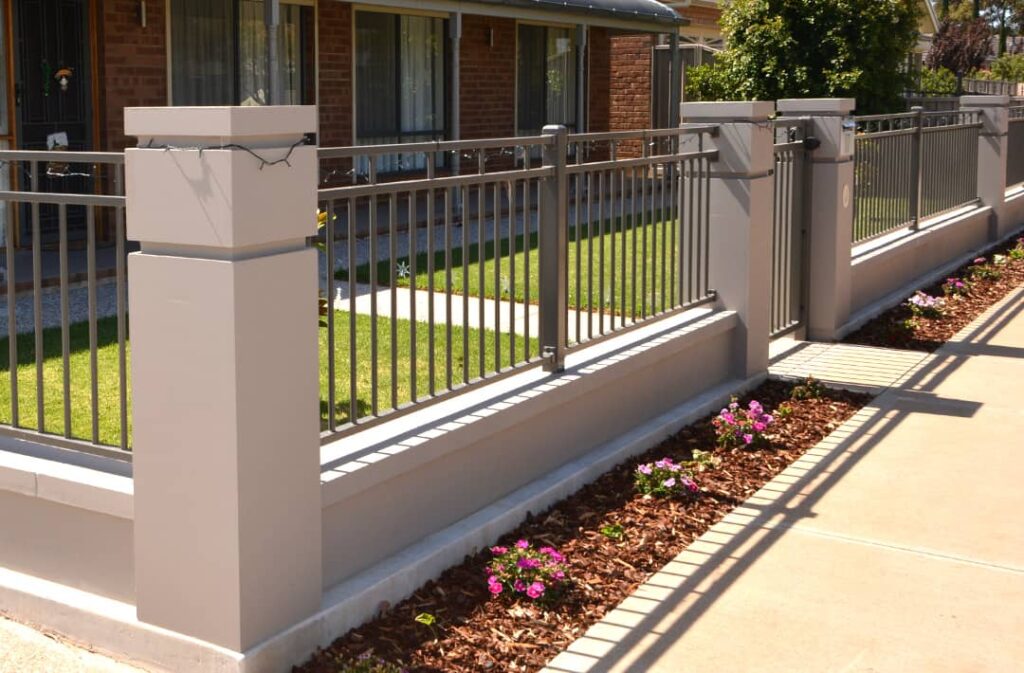 Modern Fence Colours
CastStone's precast sandstone concrete pillars can be treated in various ways:
Natural – you do not need to seal them and can leave them to age naturally. Over time they will blend in with their environment.
Sealed – to maintain a smooth and natural look, the pillars can be sealed with a good quality concrete sealer.
Painted – they can be painted to the exact colour of your choice to suit your property.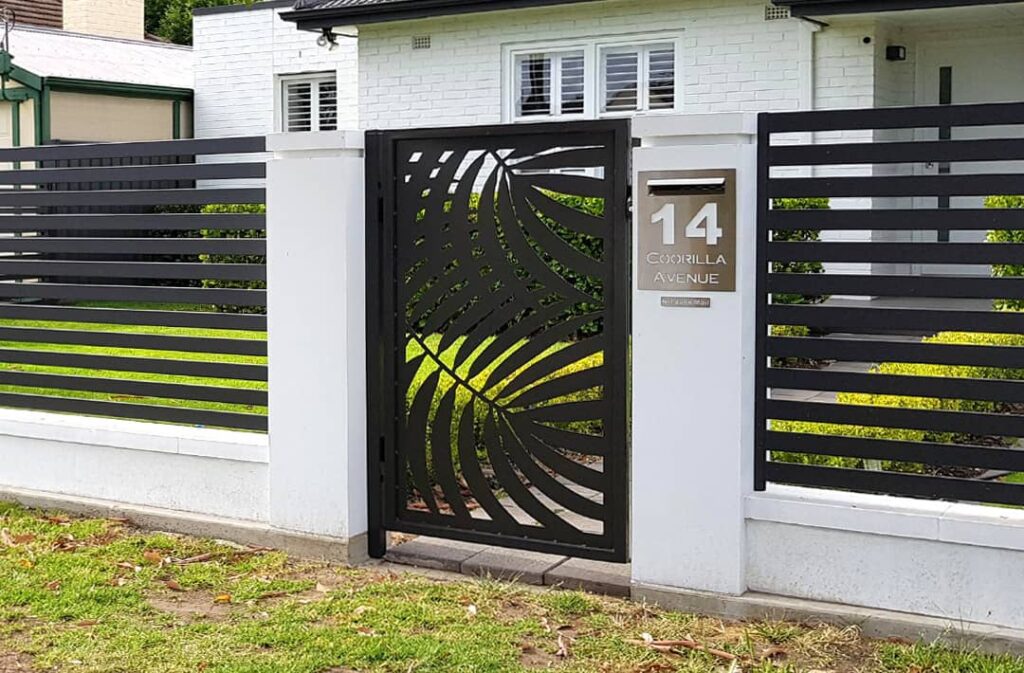 For residential contemporary developments, Quoins or Minimalist Pillars are ideal
The team at CastStone work with designers, architects and developers across Adelaide and other cities in Australia to create modern fencing for contemporary residential developments. Call us to discuss your plans and we will help you create a fence that meets your specs and works with the property dimensions and complements its surrounds.
It is our attention to detail that makes the difference to your project and why we have a reputation for creating beautiful fences for both residences and commercial developments.
Call us on (08)8244 4888 to start exploring ideas for your modern fence today, or visit our showroom at 950 Port Road in Albert Park, SA to see a large range of fence ideas. We freight Australia wide and even with our freight costs, we are cost competitive.