CastStone have been manufacturing concrete letterboxes in Adelaide for more than 30 years. We freight our letterboxes all over Australia, to Sydney, Melbourne, Brisbane and Perth as well as regional areas.
CastStone products are reconstituted sandstone, using a conglomerate of concrete and sandstone which creates a durable, smooth finish. It is a porous product, so over time dirt, pollution and rain will be absorbed discolouring the surface. It takes on a natural, weathered look that suits an established garden.
If you want to roll up your sleeves and install your own concrete letterbox, we supply a DIY Kit that can be purchased with the letterbox.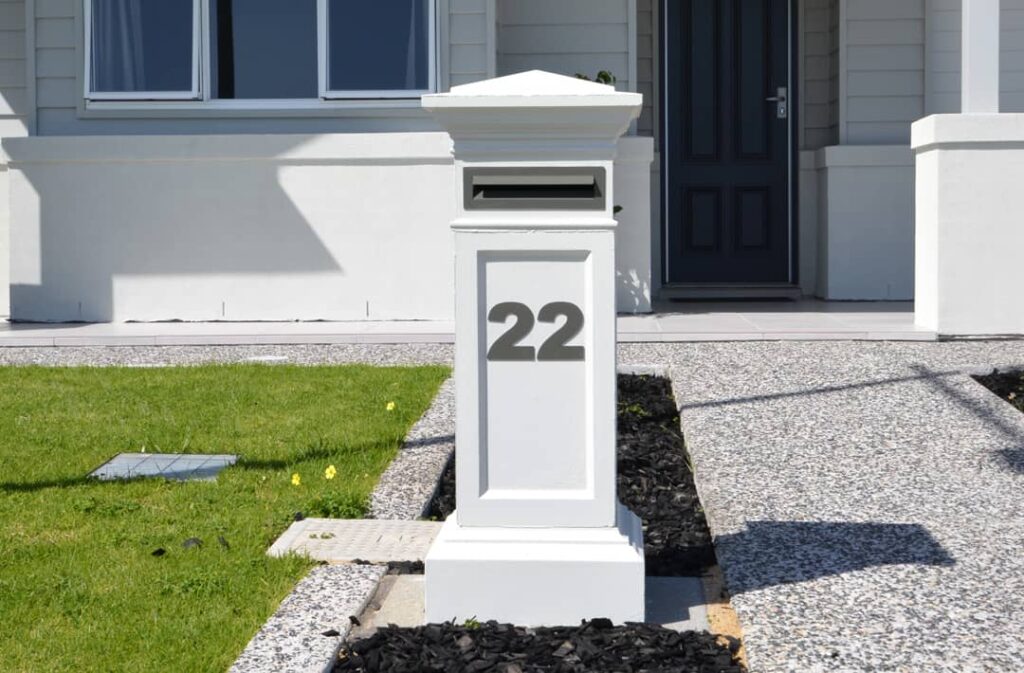 Treating Your Concrete Letterbox
If you like the weathered look, you can leave it as it is and let nature takes its course.
If you want to maintain a clean sandstone look, you can apply a layer of the CastStone 290S clear sealer as protective coating to stop algae and mould.
If you want a permanent coloured finish, apply three coats of good quality acrylic paint of your desired colour.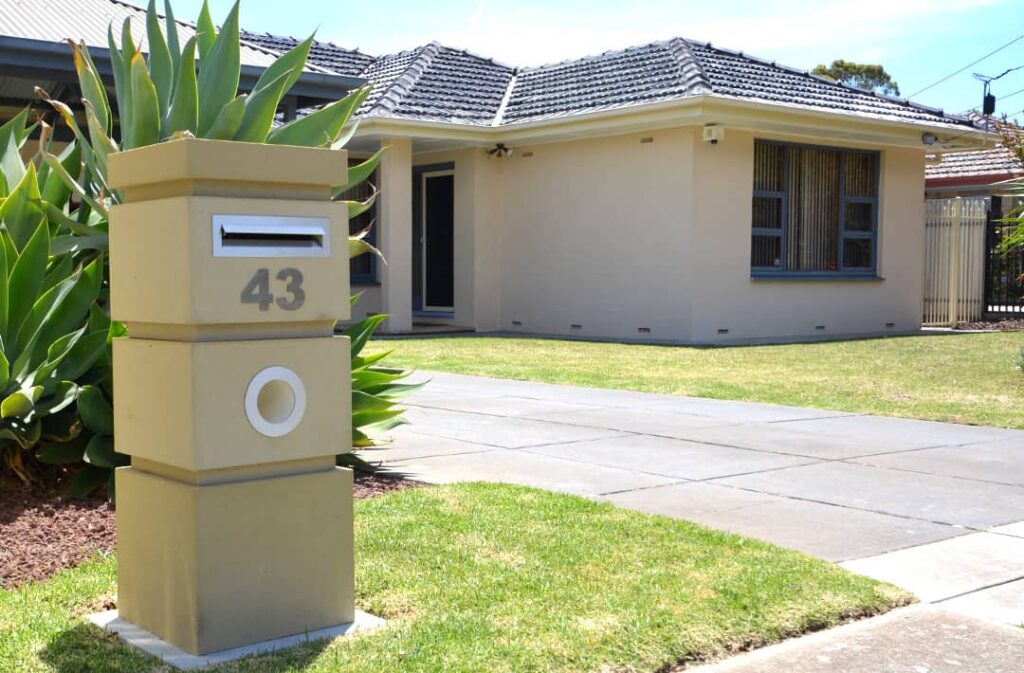 Installing Your Concrete Letterbox
CastStone products are reconstituted sandstone and like sandstone, are porous. Please be aware of the following when installing a concrete letterbox.
Always install on a concrete base, not on bare earth as the product is porous and the letterbox will move and shift.
Prepare the site where the letterbox will be installed and add a mix of dolomite and gravel, make sure it is level.
Mix and pour the concrete onto the dolomite and gravel mixture. Make sure it is level.
If you want a more heavy-duty installation, then add a reinforcing rod into the concrete slab.
Once the concrete has set, assemble the letterbox base, shaft and top point and glue together with construction adhesive.
CastStone provide DIY self installation kits for purchase with our concrete letterboxes . These include everything you need to install the letterbox. Visit our website for designs and ideas about the type of concrete letterbox to suit your property and give us a call on (08)8244 4888 for more information.