Continuing to develop your heritage home and property is a labour of love. The fence is equally important as the home itself and we bring a great deal of experience helping our clients create a heritage fence that is uniquely theirs and reflective of the era of their home.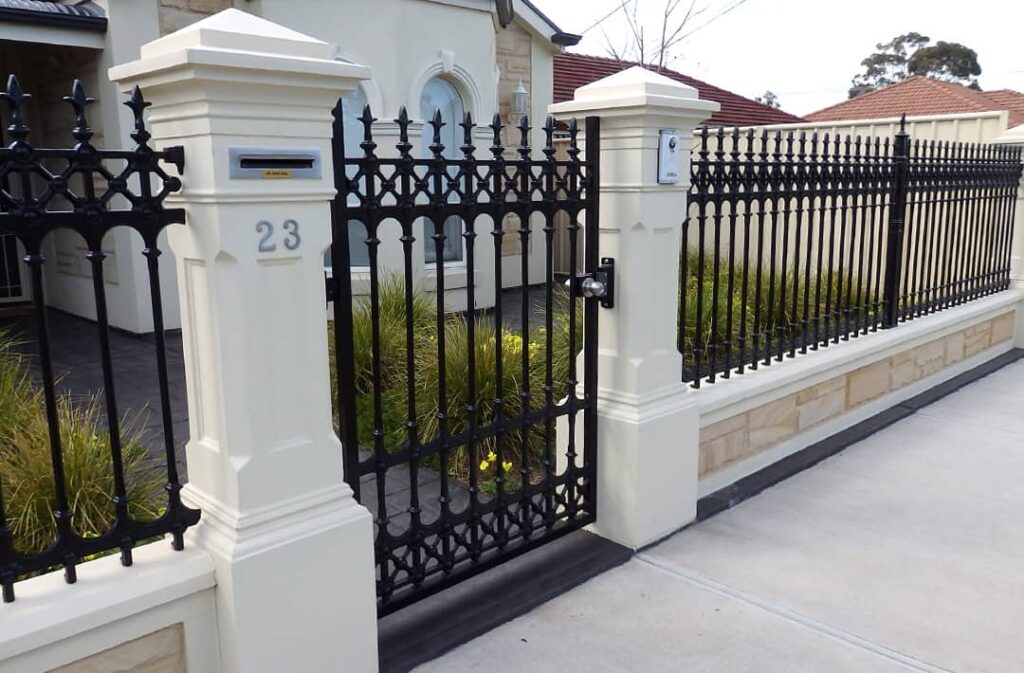 Add trimmings and lights to customise your heritage fence
Once you have selected the precast concrete pillar that suits your home, you can choose from a selection of trimmings – ball, acorns & lights pillar tops – to finish it off.
Add balls to the tops of the capitals – like the cherry on top!
Round lights on top of the pillars bring attention to this entrance at night.
Coach lights on pillars add some romance as well as function.
Choose from a range of lights that sit on top of concrete pillars.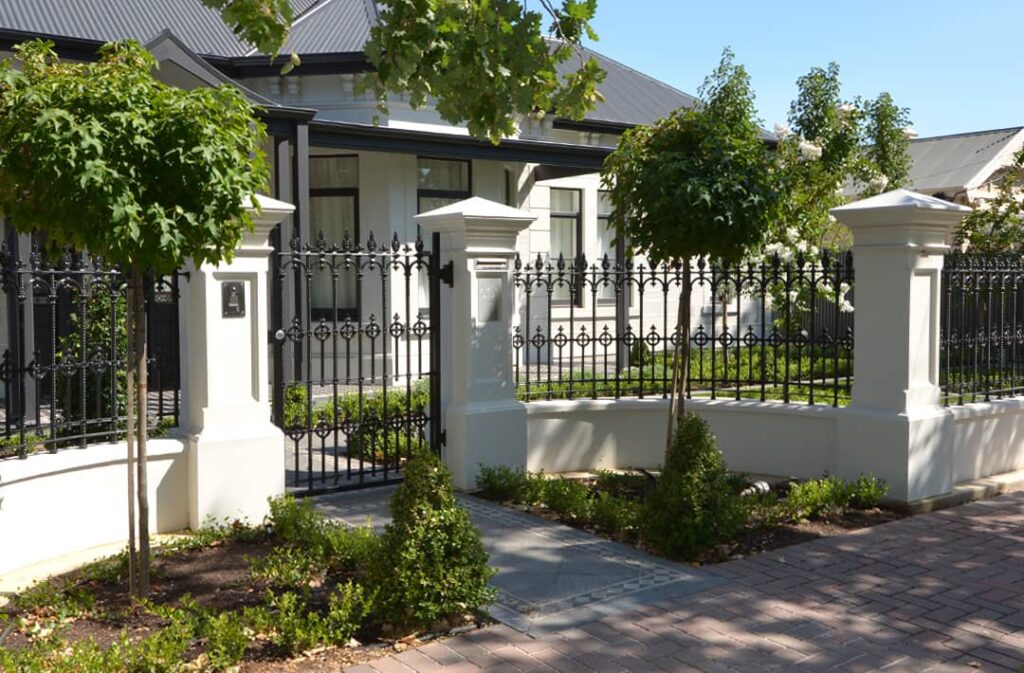 Precast concrete pillars are a perfect choice for heritage fences because:
They come in various ornate styles – for large and smaller properties
You can customise the caps and shafts to create something unique for your home
You can exactly match the colour of your home or leave them to age and take on some of the elements of their surrounds
There are many choices of infills that suit heritage homes – brush fences, wrought iron infills or tubular steel
You can add trimmings to your concrete pillars to give them an altogether different look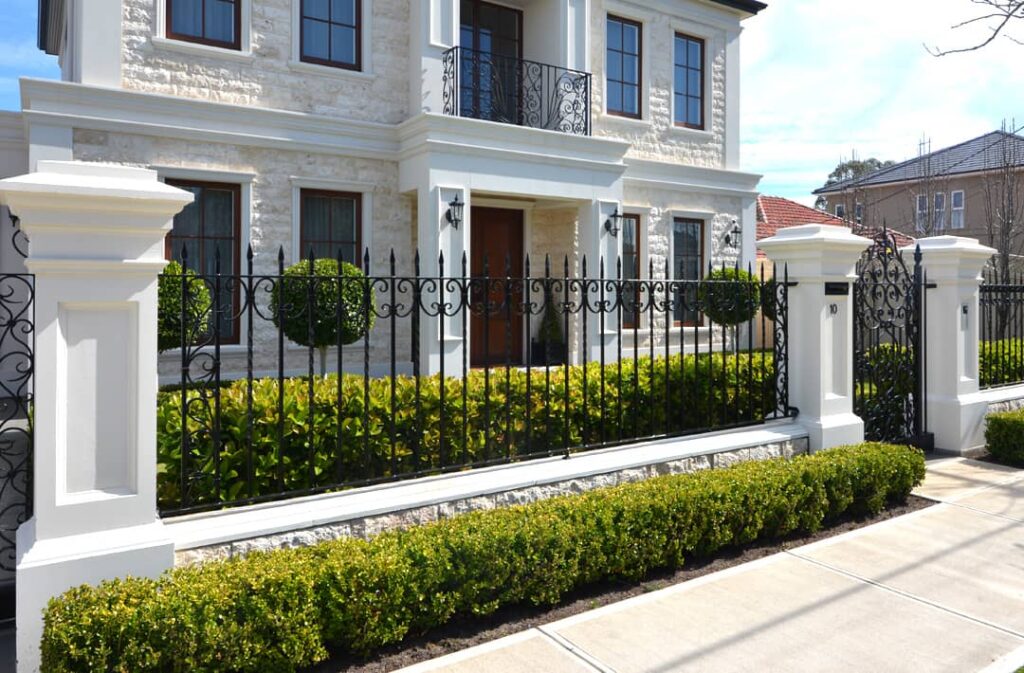 Looking for creative ideas for your heritage fence? Call CastStone today
Call CastStone today on 08 8244 4888 for ideas on a traditional fence for your heritage home. You will be delighted at the number of options available to you. You are welcome to drop into our display centre at 950 Port Road, Albert Park, SA and look at our pillars on display. Or browse the many photos on our website of heritage concrete pillar fences we have installed.
Other blogs of interest if you are looking for fencing ideas in heritage homes: