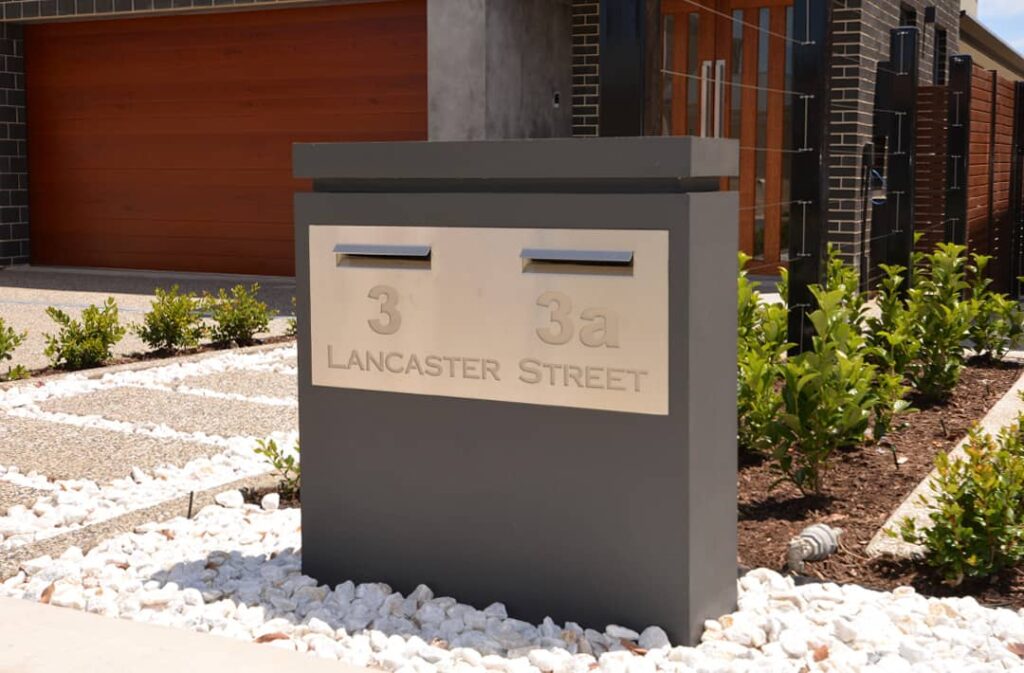 At CastStone, we take our letterboxes seriously. A letterbox is not just a letterbox, as Michelle at CastStone says, it is the herald to your property! With so many choices in concrete sandstone letterbox configurations, from modern to traditional, we'll recommend the right letterbox design and deliver it to your site in no time.
There are decisions to make about the base, shaft and capitals as well as mail slots, locks, newspaper rings, laser cut address plates and more. Here are some examples of concrete letterboxes we've installed.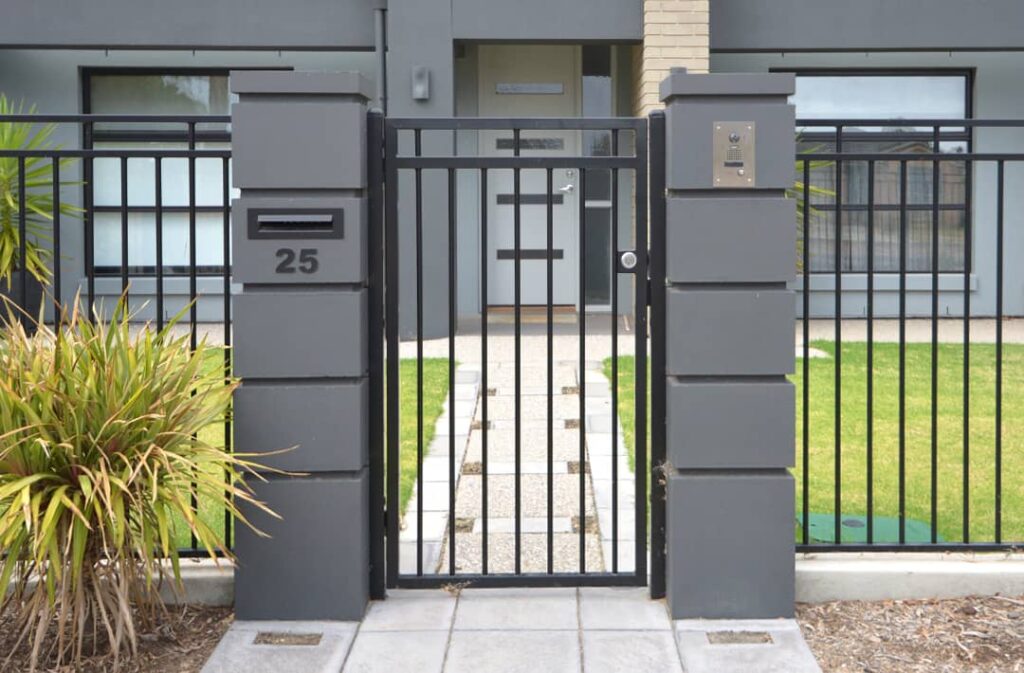 Stackable Quoins
Quoins are modern, minimalist and stack as high as you want them. Mostly measuring 400×400 cms or 340x340cms, they can be made in various other sizes. They stack on top of one another to blend in with an existing fence or to be in balance with the property itself. This concrete letterbox uses 340×340 cms quoins and is simple, stylish and has a flat capital to suit the contemporary development with it's quoin on the build itself. The large mail slots are black to blend with trim on the houses.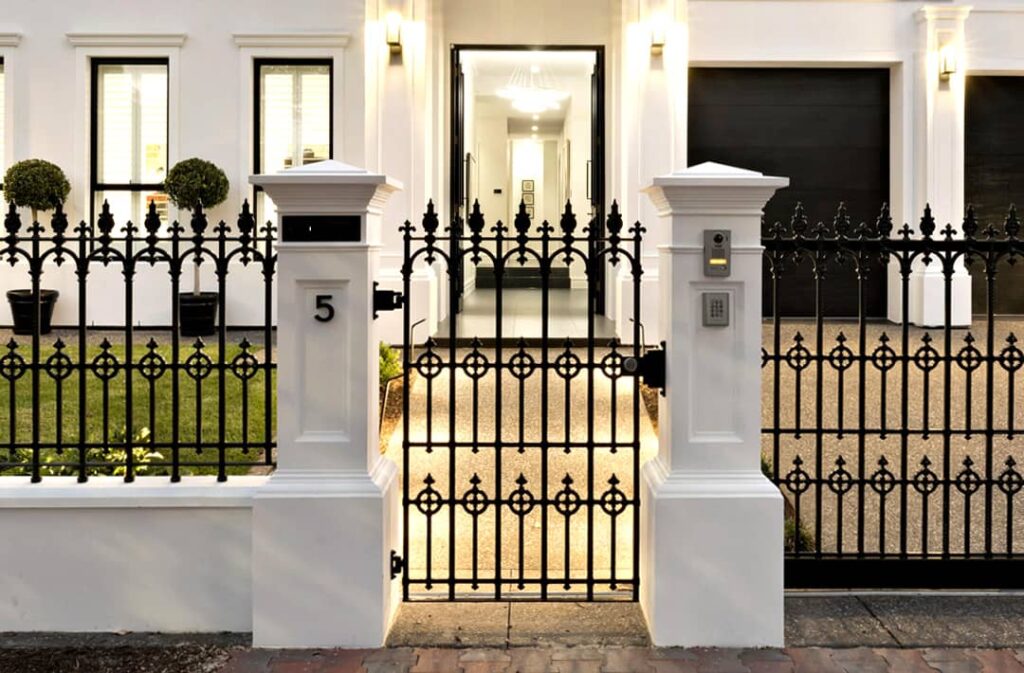 Framing an entrance
In this case, the letterboxes frame a shared entrance of a dual dwelling. They have a wider plain base with a pointed capital and instead of being painted, they have been left in their natural state. The mail slot is stainless steel.
Blending in with the fence
This contemporary residence with three dwellings selected a concrete letterbox design to match the property. A pillar with a simple square design with a flat capital instead of a pointed capital to blend in, not stand out. The front dwelling's mail box is in one of fence pillars while the two dwellings behind mail slot sits in the corner with the unit numbers on the side.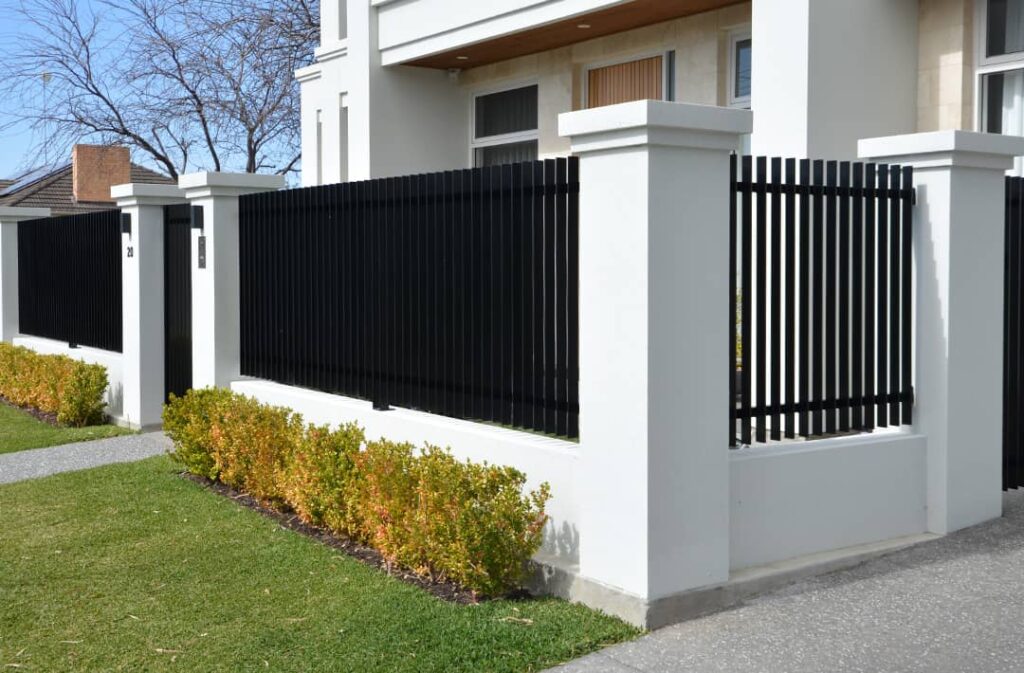 Modern, minimalist, tall
Designed to match the fence in height and style, this standalone letterbox for two homes uses 340 plain pillars with a 400×400 flat capital. No fuss here, but nice, smooth and simple!
Pointed capitals, stainless steel mail slot
This dwelling with two properties used the Cambridge letterbox. The arch below the mail slots snugly fits the unit number while the house number is on the shaft.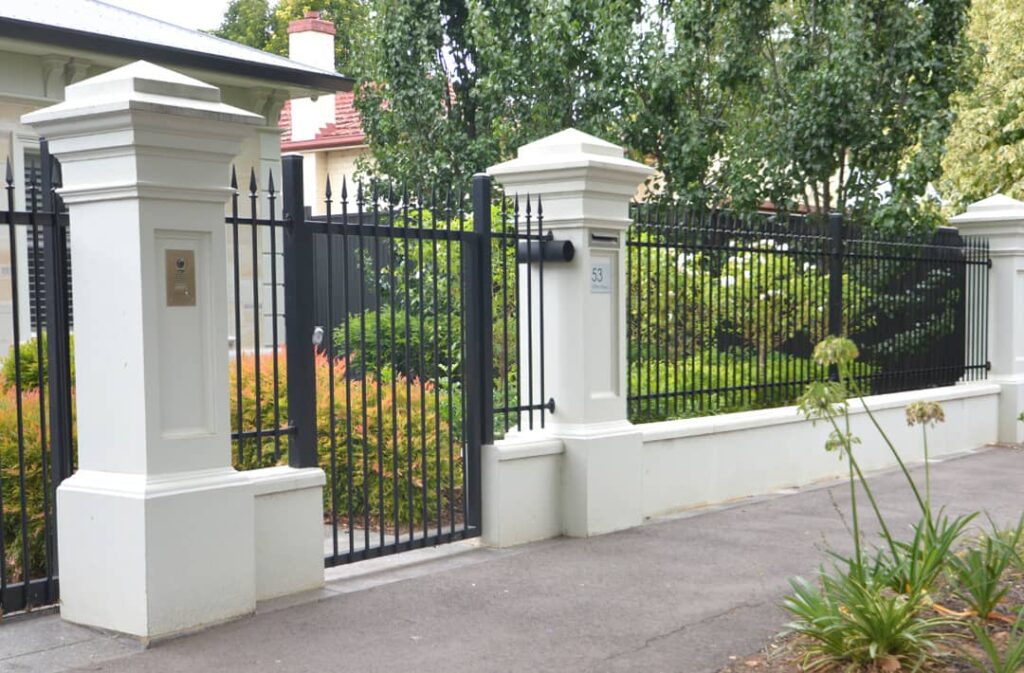 Traditional letterbox blends with traditional fence
The 230 series of pillars are traditional, compact and have a small footprint, making them ideal for smaller yards. We used stackable quoins to create the letterboxes for this property which has 3 units.
Can't miss this letterbox
A simple square base with three stacked quoins creates this concrete letterbox for three different dwellings. Left in its natural state of sandstone concrete, the postie won't be looking too hard for this one!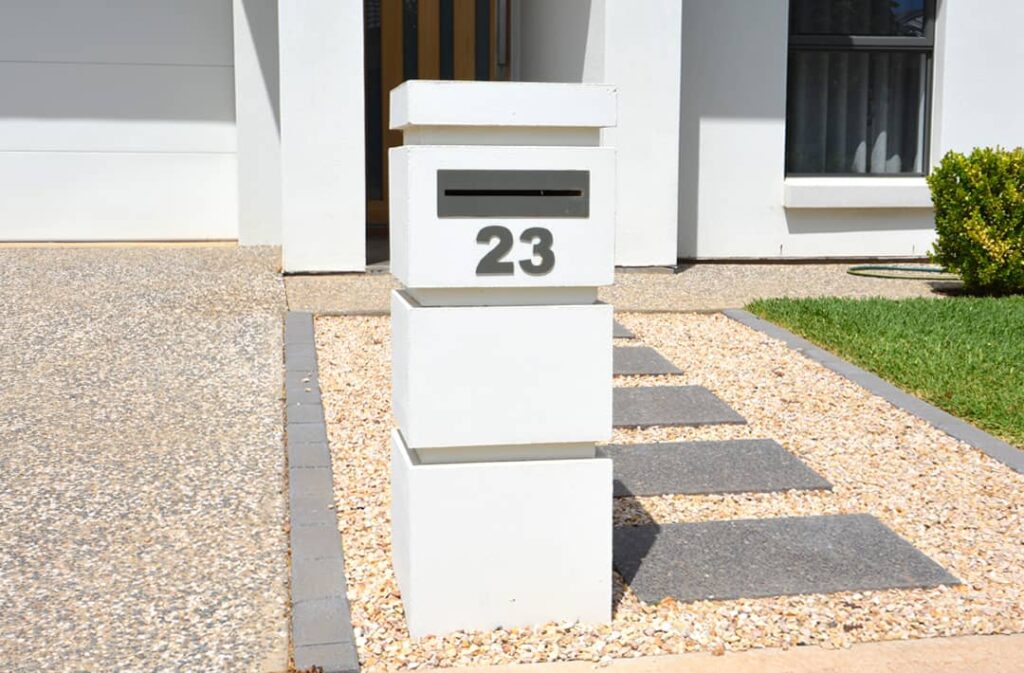 Modern, contemporary, simple
One of CastStone's minimalist letterboxes, this concrete letterbox is perfect for modern townhouses. It includes a flat capital to match the flat roof, stainless steel laser cut address plates, with stainless steel newspaper ring shared between the 2 houses. Letterboxes, like the pillars can be painted to match the property.
Blends with brush fence
A traditional property with two dwellings has a brush fence that blends comfortably with a heritage style concrete letterbox. A wide base carries a longer middle shaft with a pointed capital. The result is neat, unobtrusive but stylish.
We freight concrete letterboxes Australia-wide to Melbourne, Sydney, Brisbane and regional areas
CastStone has been manufacturing sandstone concrete products for over 36 years. We freight Australia wide and with our freight costs, our beautiful concrete letterboxes are competitively priced.
We'll suggest designs for all elements of the letterbox. As well as helping select the letterbox to suit your property and needs, we'll advise you on the address plates, mail slot, newspaper rings and painting. We'll deliver to your site so that you can install or we can arrange the installation for you.
There's much more to a letterbox than just a place to leave the mail! Call CastStone on (08)8244 4888 for a quote.