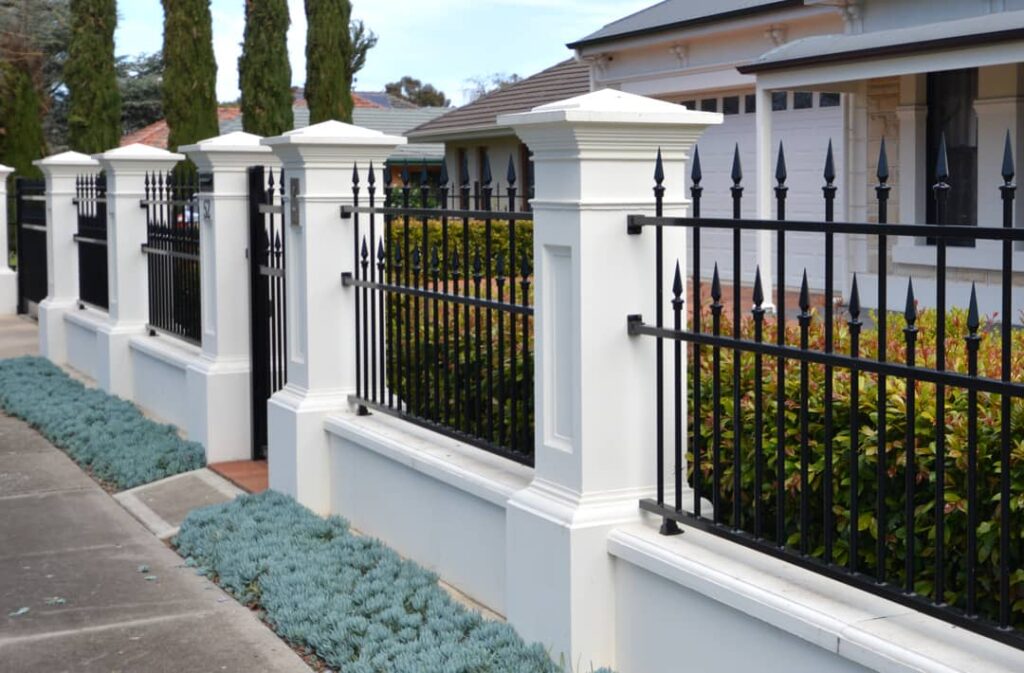 Why would you order a precast concrete fence from an interstate supplier?
CastStone offer a unique product not available anywhere else in Australia
It is easy to freight to anywhere in Australia
It is cost effective, even with freight added
With over 30 years in creating beautiful precast concrete fences, CastStone know a thing or two about council development requirements, varying terrains and fencing boundaries. So much so they can do it with their eyes closed!
Rosemary White, owner of CastStone is a hands on manager of her business and works closely with her clients in Sydney, Brisbane, Melbourne and Adelaide, to design and install a fence that suits the property. She reviews the land size, how far the house is from the boundary, the features of the house itself and the unique characteristics of the land, before she recommends a design to suit the project.
She works with clients throughout Australia and provides them the same attention to detail and ideal design for their home, as she does to her local clients. Thankfully, digital technology has made it possible for interstate clients to install CastStone's unique precast sandstone products, which cannot be found anywhere else in Australia.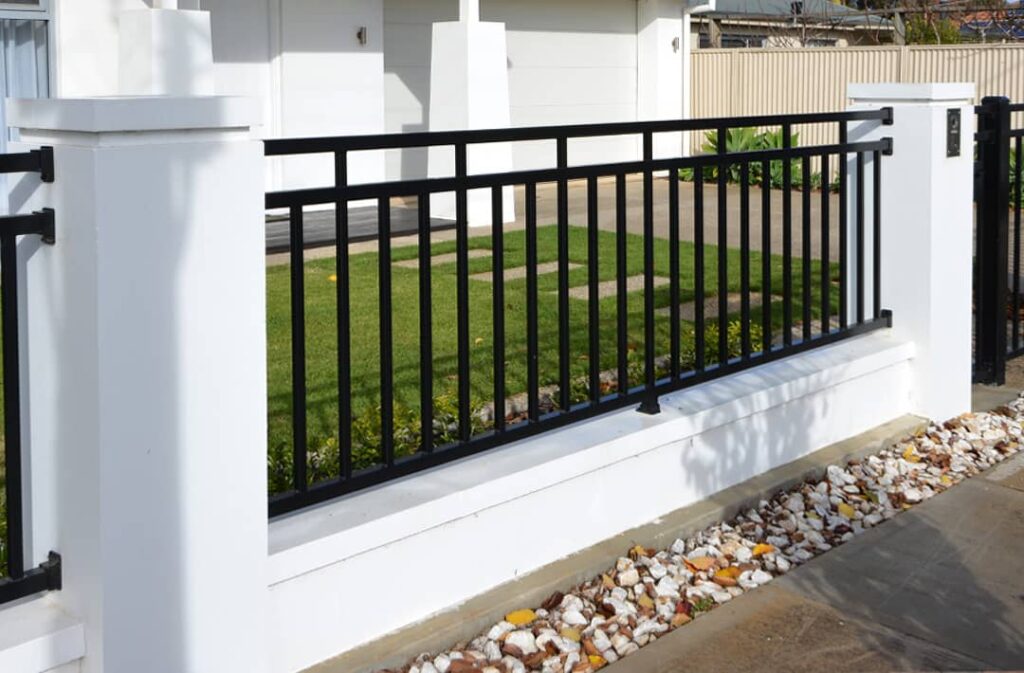 With Google maps, Rosemary is able to view everything she needs to know before designing and supplying a concrete pillar fence:
The land size and its unique characteristics such as undulation, outlook
Where the house sits in relation to the land, ie, how far from the boundary lines
The features of the home itself and how a fence will complement it
Any limiting issues that may arise in council
CastStone make versatile concrete pillar fences in traditional, modern or heritage designs, with detail that is uniquely theirs. Their attention to detail is uncompromising and their pillars finish off a home boundary beautifully.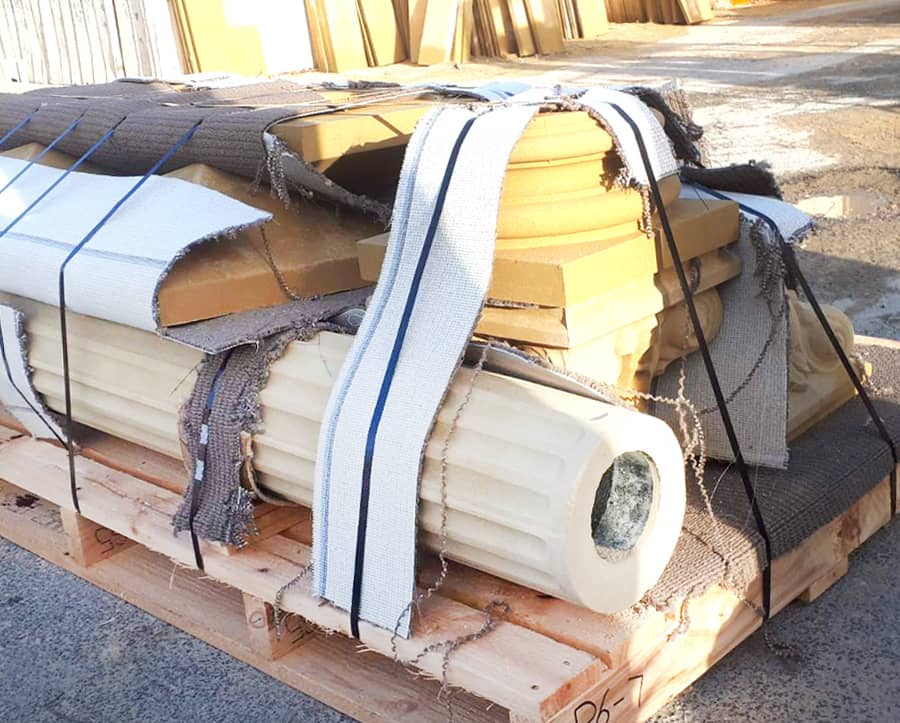 Logistics of freight delivery
CastStone freight to anywhere in Australia, from one pallet to 100 pallets. It is no different to sending bricks, pots or other heavier home improvement products, so this need not be a concern. For example we have shipped 28 pallets to Harvey Bay in QLD and just one pallet for a small fence to Sydney. No job too big or too small!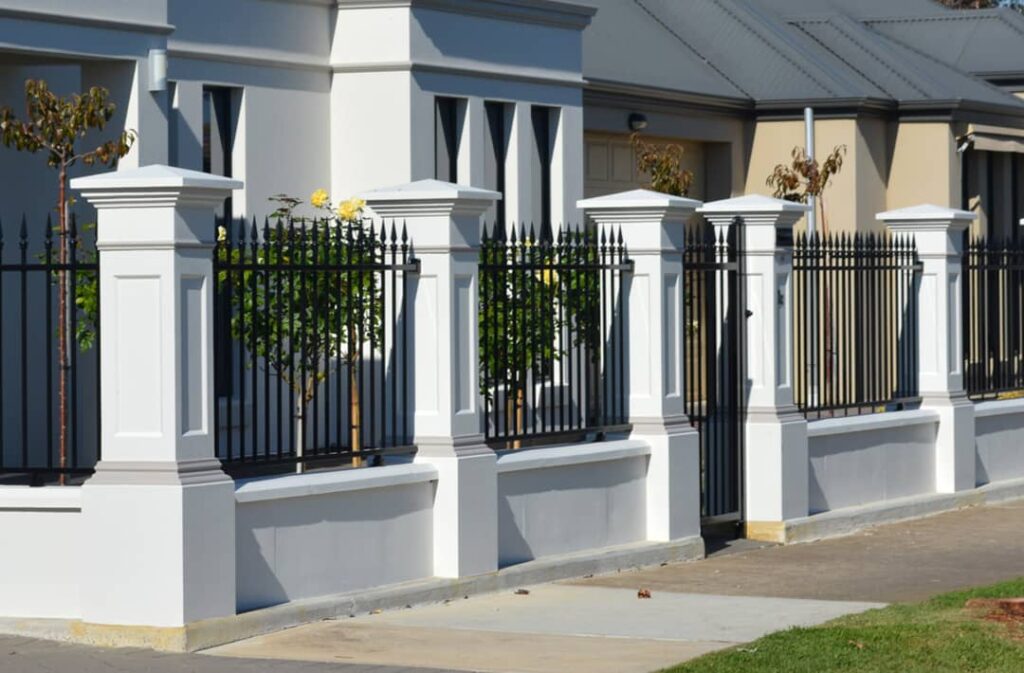 Excellent Value For Money
CastStone provide a seamless service, one stop service from consultation and design, to supply and delivery. Even with interstate deliver costs, the seamless and experienced services means you save money in the end.
When the pallets arrive, Rosemary liaises extensively with the local installer to to make sure they know what is required to install the fence to specifications.
Call CastStone today on 08 8244 4888 and discuss your fencing needs in Sydney, Brisbane, Perth, Tasmania or Melbourne.