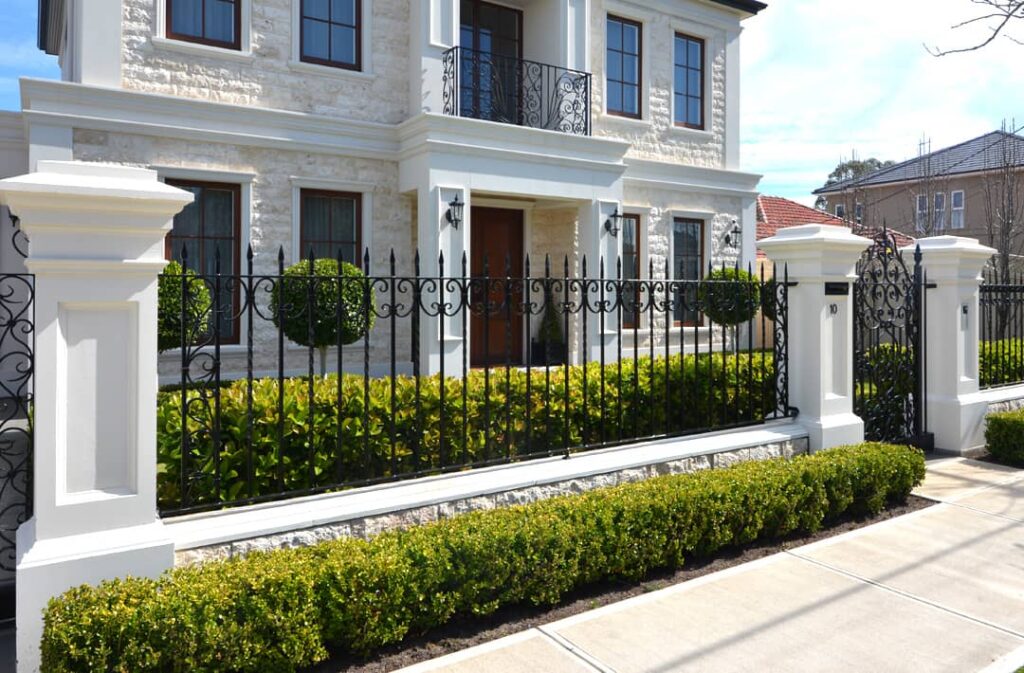 Sydney is home to some of Australia's oldest Victorian and Edwardian terrace houses, dating back to the 1830's. Many of these beautiful terraces have been lovingly restored and grace the streets of Paddington, Darlinghurst, Balmain and many more inner Sydney suburbs.
These grand Sydney heritage homes need commanding and stately heritage style fences to frame them with both balance and beauty.
Sandstone concrete pillar fences are the perfect complement, with many styles and sizes of pillars and a range of fence infills to choose from.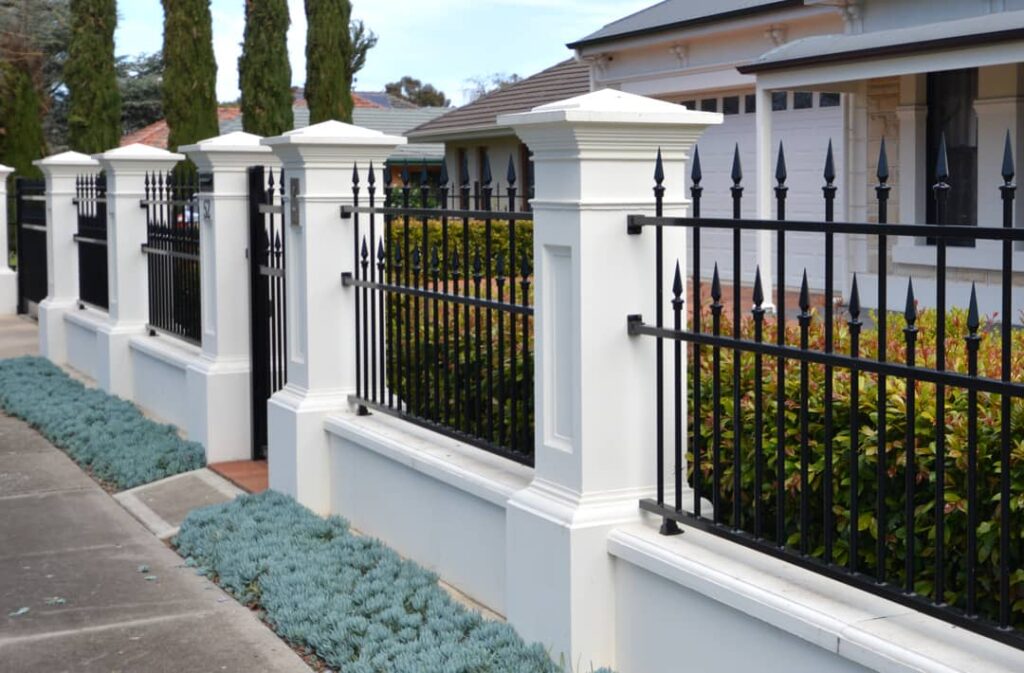 CastStone freights our concrete pillar fences across Australia to Sydney, Melbourne, Perth, Tasmania,Brisbane and many regional areas.
We work with many interstate architects, designers and homeowners to design, supply and freight your fence from our workshop in Adelaide. Even with the freight costs, our prices are competitive. Not only that, we have been creating sandstone concrete pillar fences for more than 30 years, so we know what will work for your property, no matter where you are in Australia.
Designing a heritage concrete pillar fence for a terrace in Paddington
Once particular client in Sydney's gorgeous suburb of Paddington had a beautifully renovated terrace house that needed to be finished off with the right type of fence.
The home was large, but the property's actual footprint was small, especially the front yard. We normally suggest our 350 range of concrete pillars for larger homes on larger properties, but for terrace homes they are ideal. Two or three storey terrace homes require larger stone pillars even with their small yards to match the house dimensions.
Not only do they match the presence of a two-storey terrace with their height and width, you can also paint them in the same colour as the render or paint finish of the home itself.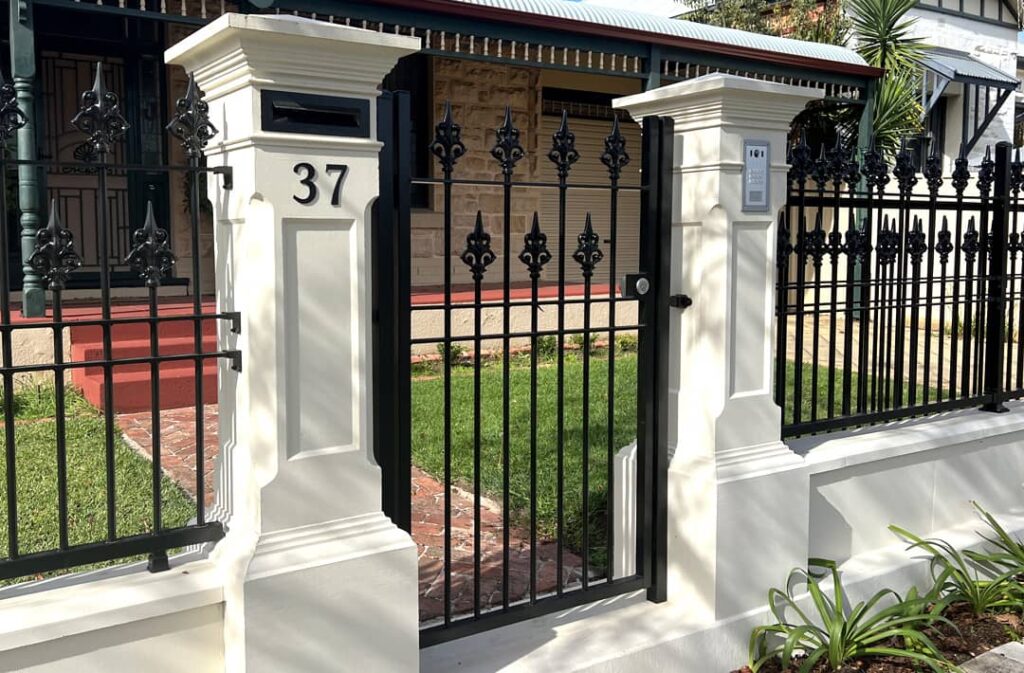 Even though the front yard is small, the 350 Series of concrete pillars creates balance
They start from 2 metres in height and you can customise the style with your choice of caps, shaft and bases. There are 7 different shafts and 5 different capitals to choose from.
You can also integrate a concrete letterbox and security gates into these fences. There are many options for fence infills but the most appropriate for terrace homes would have to be the customised aluminium infills that are available in many pattern from simple spears to complex lace.
The team at CastStone will help you design the perfect fence for your Sydney terrace home. Call us on (08)8244 4888 and we will help you get started with ideas.